Power Toys Giveaway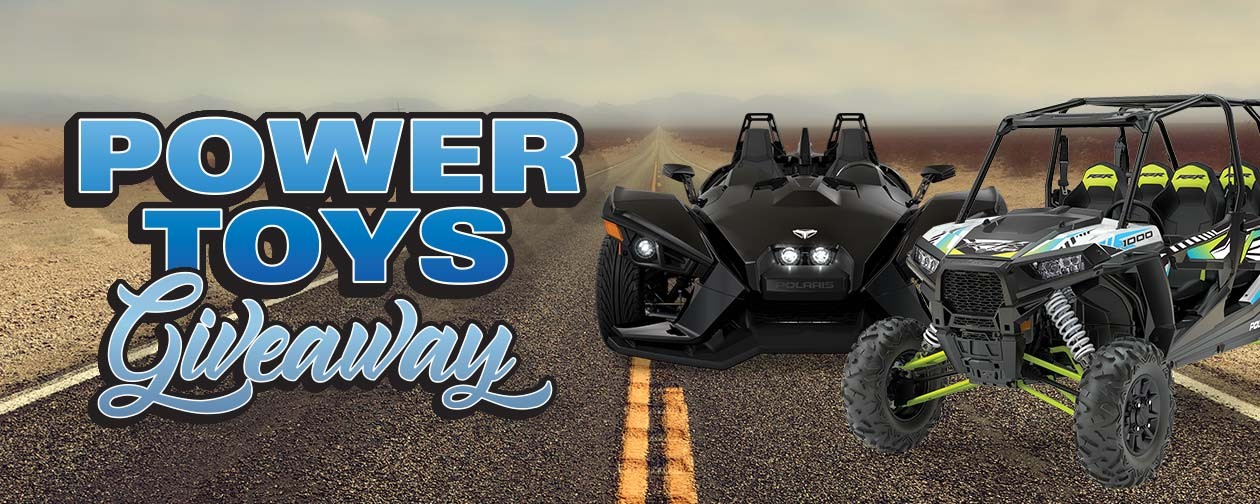 Gear up and get ready for this rugged Giveaway!
Drawing times 6PM – 8PM | Fridays & Saturdays
Earn entries AUGUST 27 – SEPTEMBER 30
The fun awaits! Win your share of $10,000 AND a 2017 Slingshot® or 2017 Polaris RZR® ! Join us for our Power Toys Giveaway to get your hands on one of our amazing prizes. Whether you are a trail master or seeking the open road, we have a prize for you! One winner will be drawn every 30 minutes from 6PM – 8PM for $200 Free Play and a chance to win a power toy in the final giveaway.
2017 Slingshot® & 2017 Polaris RZR® GRAND PRIZE DRAWING
Saturday, September 30 | 8:30PM
Earn entries by playing slots, blackjack, craps, roulette, keno, poker and bingo.
Rules & Regulations

Winner is responsible for all tax, registration and license fees. Make, model and color may vary. Management reserves all rights.
Must be 21 years of age or older. Visit the myAdvantage Club for details.