Download our new mobile app!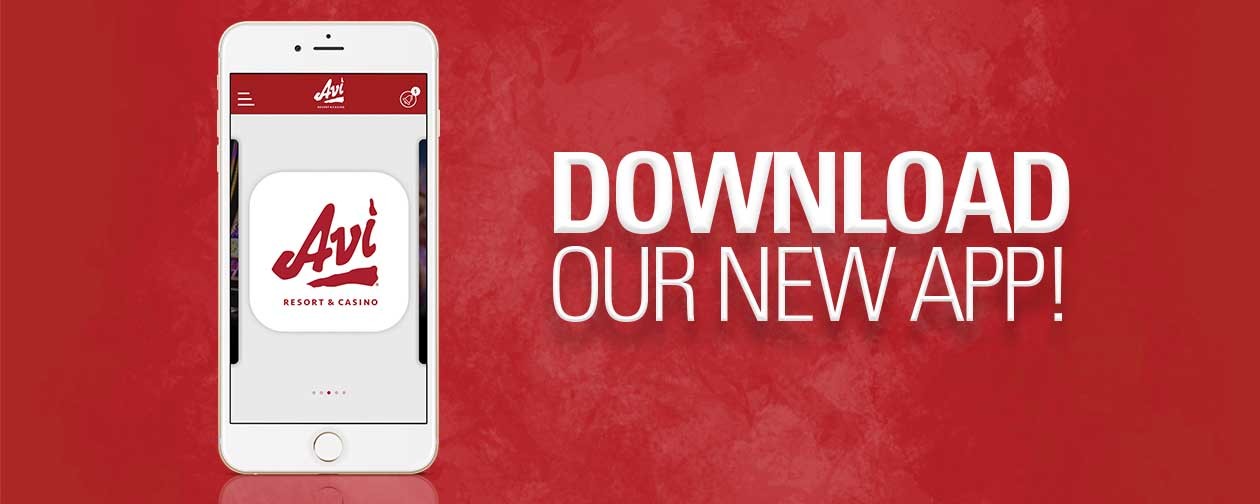 ALL THE INFO AT YOUR FINGERTIPS!*
Everything you need is right on your phone, convenient and accessible 24/7. Use your Avi Resort & Casino app to:
View your account information
Receive mobile-only offers
Purchase event tickets
Book a hotel room
Read about the latest promotions
DOWNLOAD NOW


Not a myAdvantage member?
Visit Player Services to sign up.
*See Player Services for complete details on all promotions. Must be 21 years of age or older. Management reserves all rights.