St. Patty's Bingo Super Session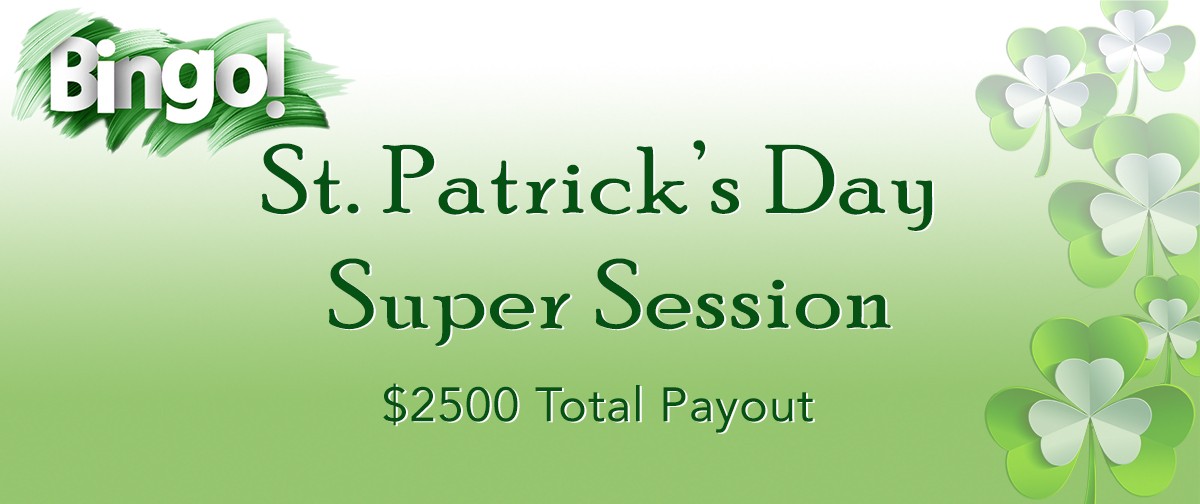 This promotion expired on March 17th, 2019
Sunday, March 17 | 4PM
$2,500 total prize money.
Main Pack $25
Extra Pack $10
2 for $3 Yellow Special
2 for $3 Green Special
Regular sessions closed on Supersession, Daub and Doubledaub day's
See Bingo Room for complete details. Must be 21 years of age or older and present myAdvantage Club card. Management reserves all rights.