William Hill 2019 College Bowl Challenge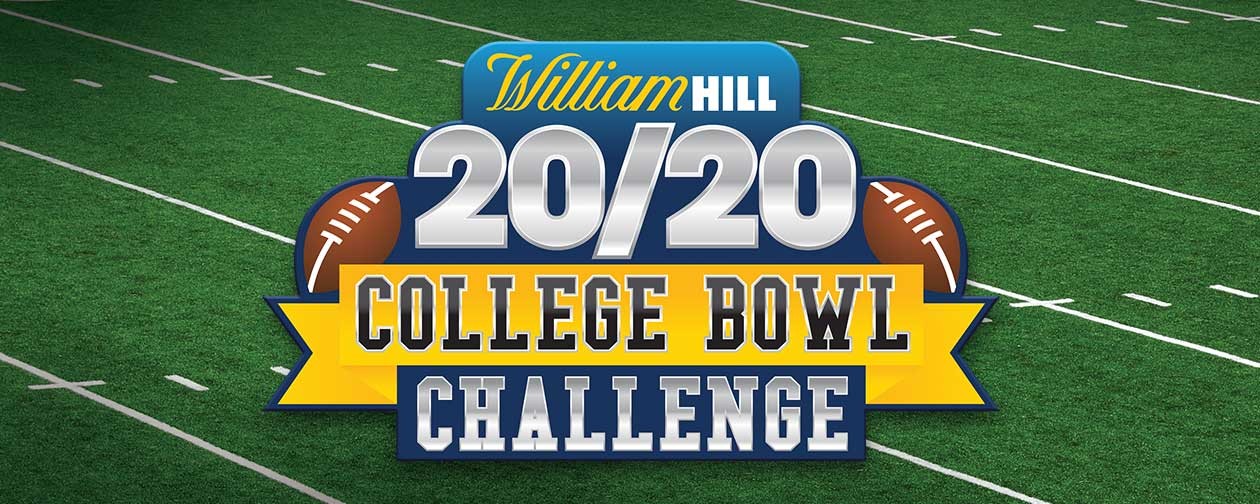 This promotion expired on December 29th, 2019
20/20 College Bowl Challenge
December 12, 2019 – December 28, 2019
In partnership with William Hill, the 20/20 College Bowl Challenge is coming back to Avi for its eighth-straight season. Make your picks for a chance at the $20,000 winner-takes-all guaranteed prize and a $100,000 perfect score bonus!
The parlay card will be available at the Sports Book starting Thursday December 12, 2019. You'll have until Saturday, December 28, 2019 at 1PM PST to place your bets. After 1PM on Saturday, December 28 there will be less than 20 games to pick from.
Choose carefully because there's a shot at $100,000 on the field!
Time listed is Nevada Time.
See William Hill Race & Sports Book for complete details. Must be 21 years of age or older. Management reserves all rights.